Makeup Tips Every Bride Should Know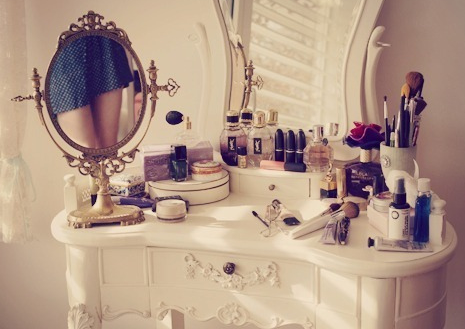 Planning a wedding can be very exciting. One of the things that most future brides dream about is how they would look on their wedding day. The way you look on your wedding day is very important; that is why makeup plays a big part in how you look. You want to look nice for your groom and makeup can help you achieve that goal. Every bride wants to look beautiful on their wedding day. Wearing the right makeup can make you feel more confident when you walk down that aisle. There are some makeup tips I want to share with you that will help you choose the right makeup look.
1. Wear Waterproof Makeup
Most brides are so happy on their wedding day that they may shed some tears. So you must be prepared. Almost everyone knows that you should wear a waterproof mascara on your wedding day, but you should also wear a waterproof eyeliner. If you end up crying happy tears on your wedding day, you would not have to worry about your makeup smudging or streaking. With waterproof makeup, you will look flawless all day.
2. Use A Primer
Investing in the right primers can pull together your makeup look. After you moisturize your skin put on a face primer to make applying your foundation easier. Do not forget about those eyelids. Make sure you use a different primer for your eyelids that will match your skin tone. You will not have to worry about your eyeshadow creasing, and it will stay in place.
3. Consider Your Climate
You should consider the climate when deciding on what makeup to wear. If you are having your wedding outside in a warmer climate, consider wearing oil-free products. It is also best to keep oil blotting sheets along with you.
4. Wear Fake lashes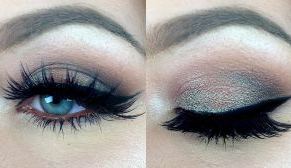 Wearing fake lashes on your wedding day can make your eyes look vibrant, big and captivating. There are a lot of different false lashes out there to use whether you are going for the natural bride look or going full out glam. Wearing fake lashes can make you look beautiful in photos.
5. Touch Up Your Lips
Your lips are an important part of your makeup. Without lipstick, your whole makeup look can look washed out. I know you will be giving your groom kisses throughout the wedding, so reapplying lipstick is very important. It is very important to reapply your lipstick during your reception party because you will be taking pictures.
Deciding what makeup you are going to wear on your wedding day is very important. It may be a little uncomfortable if you are not used to wearing makeup. Just remember that this is a special day and you want to look your best. Choose a look that will make you feel glamorous and confident. These tips will help you make the right decision on what makeup to wear on your wedding day. Remember all eyes are on you.